If you are on the Shuttle Tanker DP Scheme, you will hold a burgundy A5 logbook. There are two versions of this logbook, depending on when your Induction Course was completed. Please check and make sure that you are downloading the correct guide.
Please note that the time for completing the initial training has been increased from four years to five years.
We are currently in the process of updating our guidance documents but please note that the downloadable guide on this page may still refer to the four year rule and is awaiting a new version.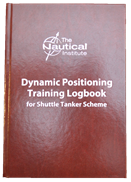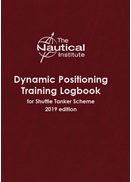 Many applications for DP certificates are unsuccessful because the online application has not been completed, logbooks are completed incorrectly or incorrect documentation has been provided. Follow the relevant Logbook Guide to ensure that your logbook can be processed quickly and your certificate issued as soon as possible.
The online application must be completed before any documents are sent into The Nautical Institute's offices. 
Once the online application has been completed, please post/courier your logbook, signed PDF Checklist, original signed and stamped confirmation letters for ALL DP sea time and any other supporting documents to:
The Nautical Institute
DP Department
202 Lambeth Road
London
SE1 7LQ
United Kingdom